HORSEHIDE AND GOATSKIN LEATHER
We use only full grain leather. This kind of leather cut is made of the outer part of the hide, called the "grain"; with all its imperfections untouched. Typically, the only thing removed from full grain leather is the skin. Consisting of heavily packed fine fibers, the grain gives the surface a very sturdy and durable feel that can withstand harsh use. Coincidentally, the surface fibers are the source of the leather's unmatchable strength. Because it retains its outer layer, it grows a patina (a change in surface color with time) that gives it a beautiful appearance. The outer layer is also the source of its water-resistant nature.
You can bank on the durability and longevity of this leather even as it grows finer with age. Full grain leather is unarguably the most expensive and finest leather. All our leather is a by-product of dairy and meat farming.

Shop the jackets here.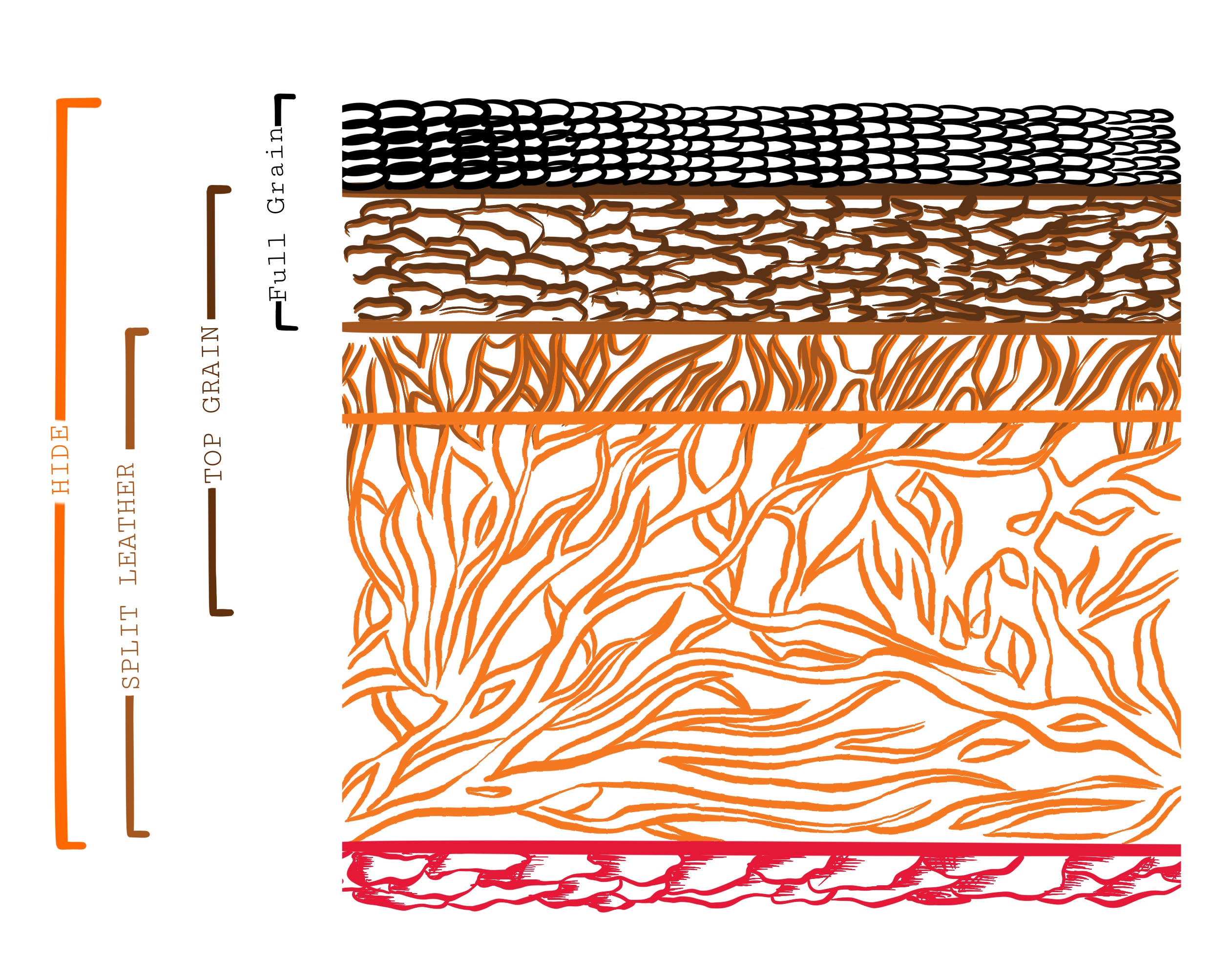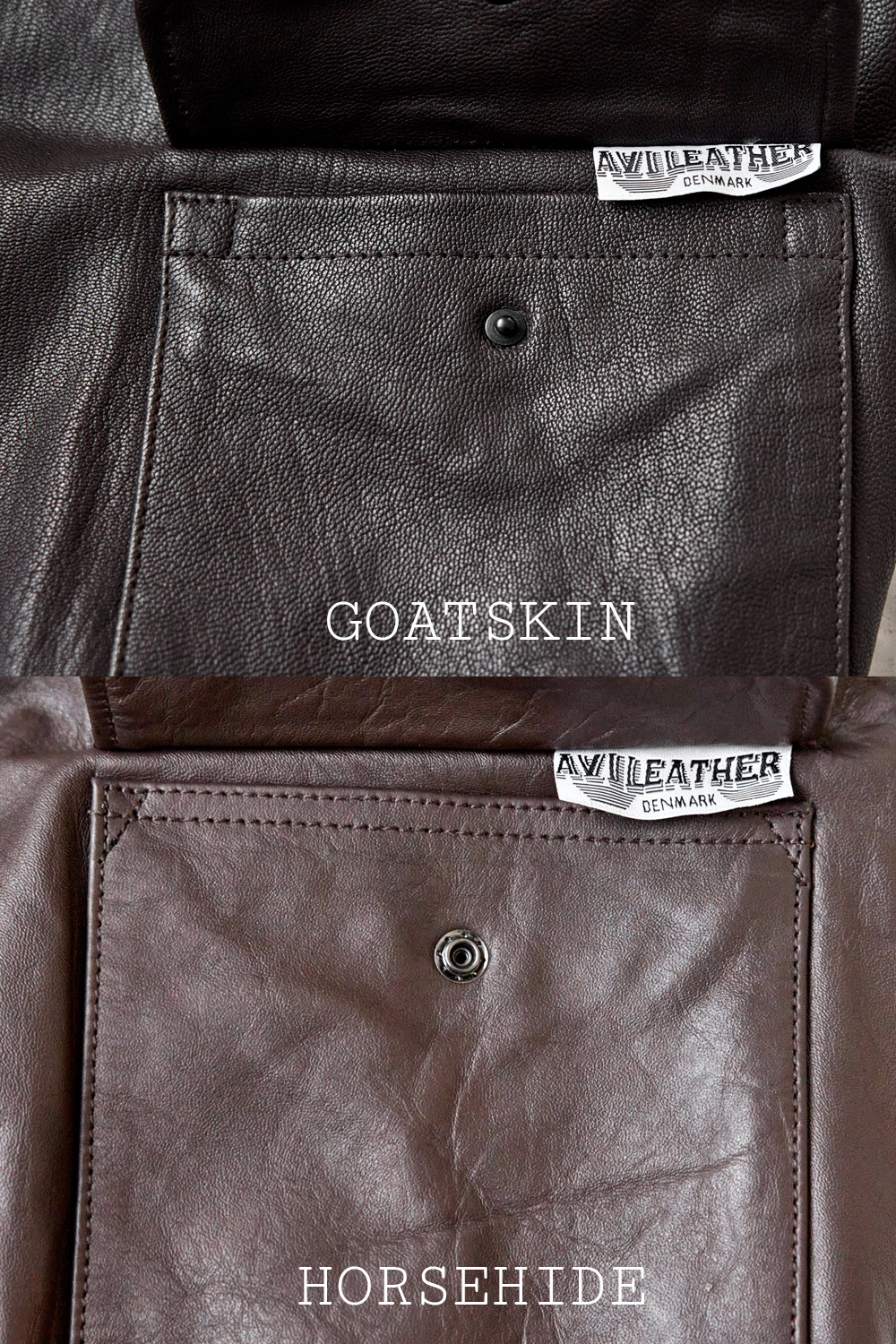 Our jackets are offered in horsehide and goatskin. A good number of leather jackets made within the 1930s and '40s were made from horsehide. Back when industrialization first began, horses were considered redundant, and an abundant supply of them drove horsehide prices down. During WWII, A2 jackets were officially required to be made of horsehide. Although, as the demand for horsehide grew, other leathers such as goat became a viable alternative. The original specification for the USAAF A-2 was for seal brown horsehide, and horsehide was the most common material used to make A-2s during WW2. However, a number of contracts were made using goatskin, and in some cases, even cowhide.
By comparison, there is a distinct difference in the grain of goatskin and horsehide. Regarding strength, horsehide is the clear winner, although goatskin tends to be the more flexible. Excluding its amazing elasticity, goatskin also outperforms horsehides in softness. However, horsehide is better at handling heavier weights and insulation.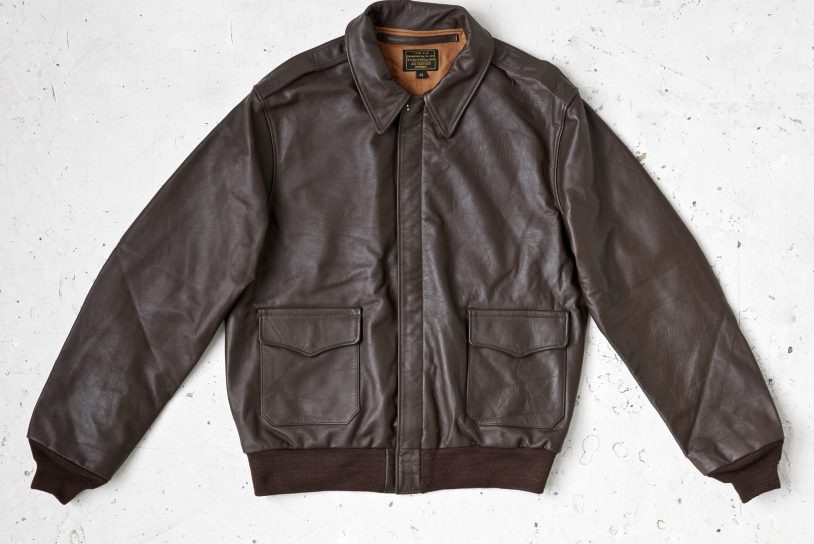 HORSEHIDE LEATHER JACKETS
Being a luxury leather, horsehide is generally praised for its overall beauty and durability. 
Horsehide is heavier than goat. It relatively produces more warmth in winter, although leather isn't an exactly good insulator. Additionally, horsehide outperforms goatskin in terms of rigidity. While goatskin is more grained, horsehide features a way smoother, shinier and brighter appearance.
Our horsehide leather is initially drum dyed before being finished with a wax and oil coating to give it a shiny surface that dulls with wear. The oils, waxes and drum dye on the surface gives the leather a nice touch.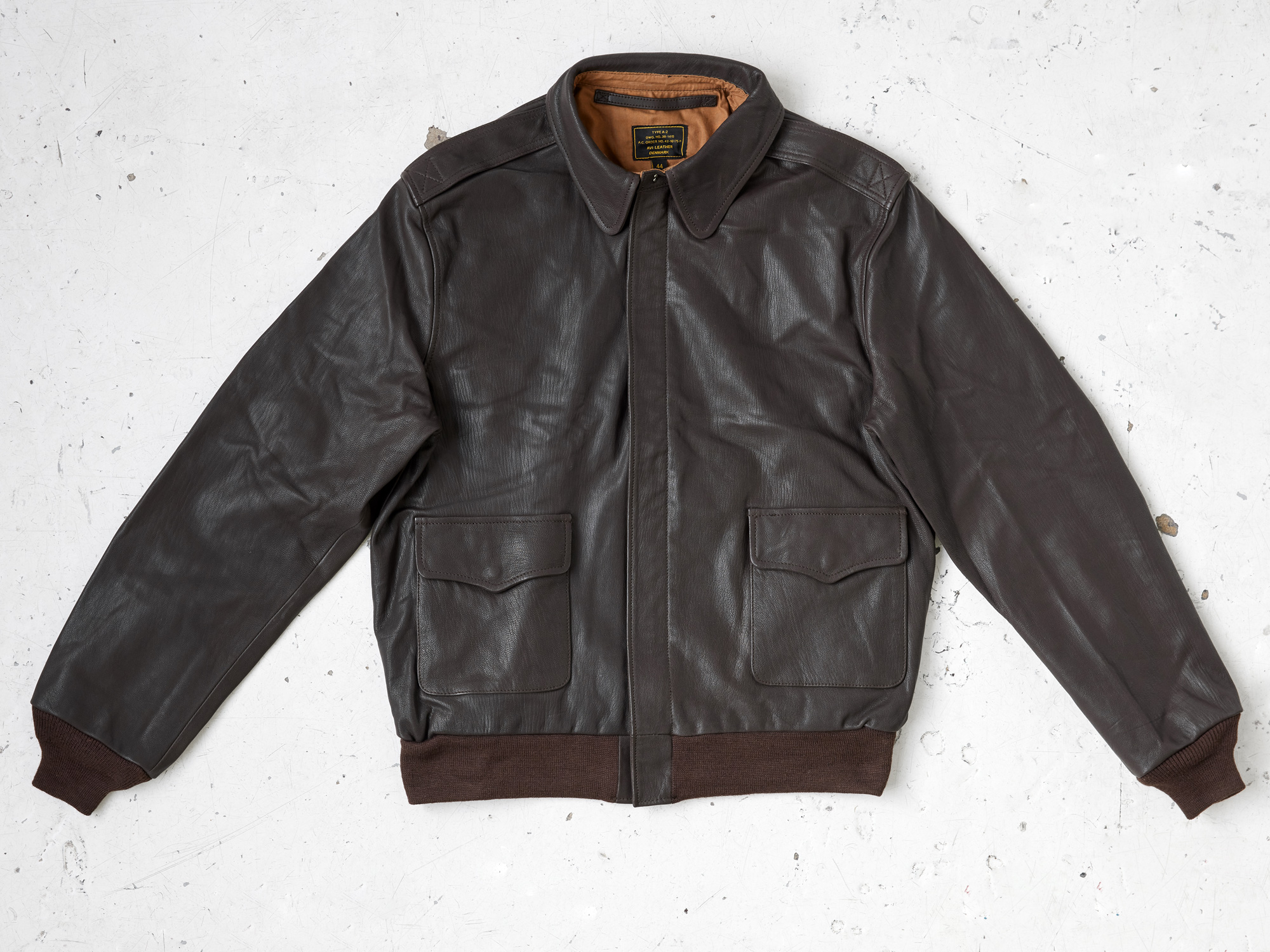 Goatskin is a tough hide. It has a pebble-like and coarse grain. As strong as it may be, goatskin is still incredibly flexible and has a minimal break-in time. Goatskin leather is comfortable, tough, lightweight, supple and water-resistant.
The skins are dyed, oiled and coated with wax. The result is a flexible goatskin designed to break in and mold very quickly to the body.