HOW TO MEASURE A JACKET CORRECTLY
Having your jacket fit perfectly is very important to us. So, to help you find the correct measurements, we have provided a 'How To Take Correct Measurements' guide. You will need a tape measure and ideally, a jacket that already fits you well.
Our patterns are copied and scaled from original WWII jackets in our collection. As such, we are not able to deviate from the general pattern too much.  Although we will endeavour to fulfil your custom requests, we cannot guarantee to be any more precise than 2 cm of the provided requirements from you. In time the jacket begin to mold itself to fit your body perfectly.
We don't expect you to accurately measure your own body. The best option is to take an old jacket that fits you right. Then you need a measuring tape to take your measurements. With that covered, we can now move on to what you need to measure to get the right size.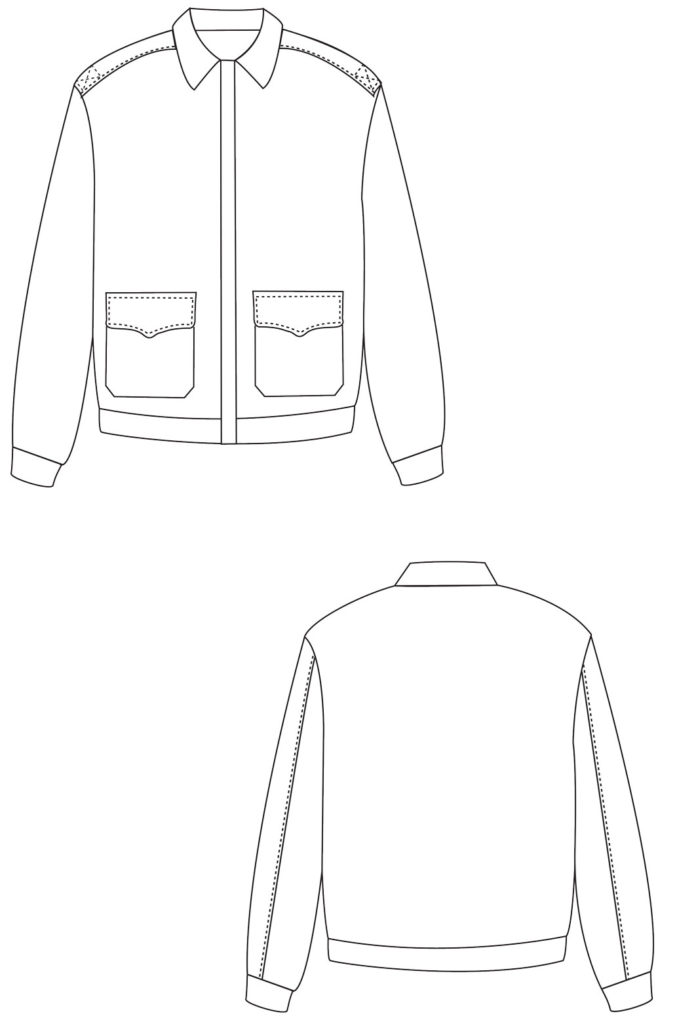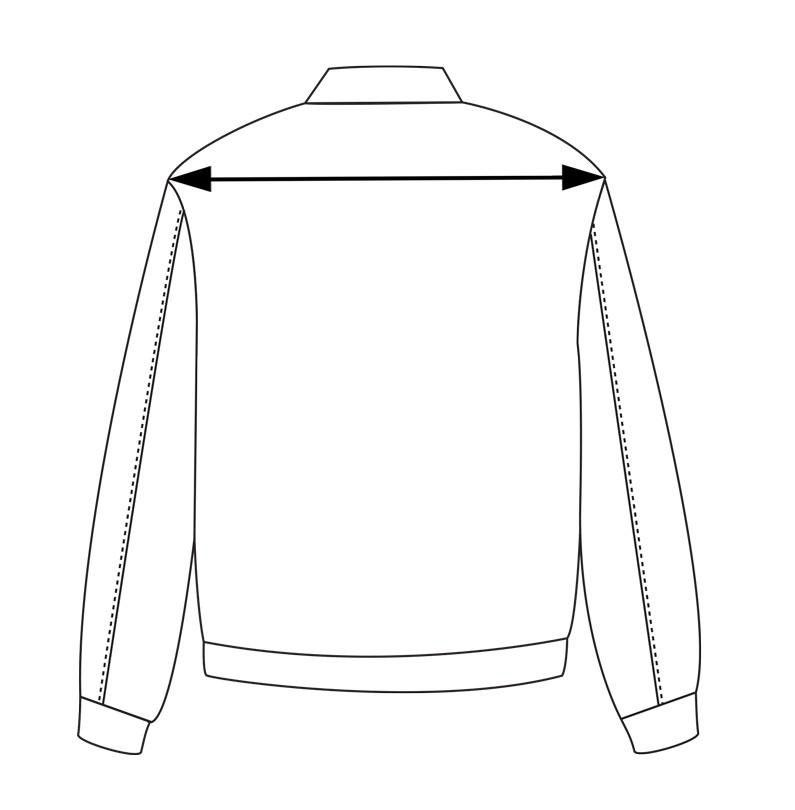 Zip the jacket up and lay it flat on a table. With your jacket face down, grab your tape measure and measure from one shoulder tip to the other.
Measure from the nape of the neck, when the base of the collar meets the back panel, straight down to the end of the knitted waistband (always include the knitted parts). Make sure the jacket is flat.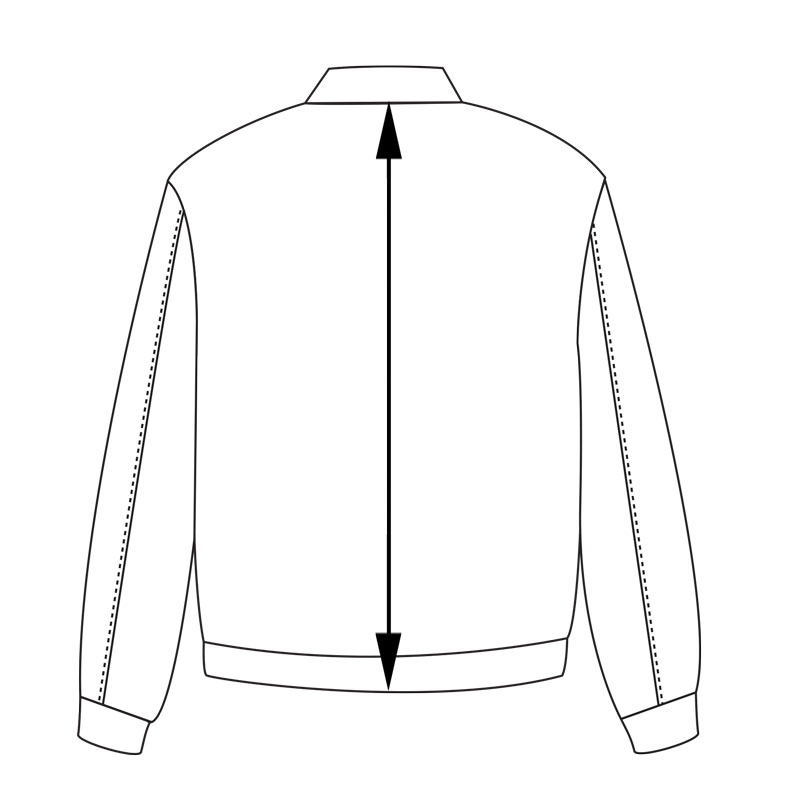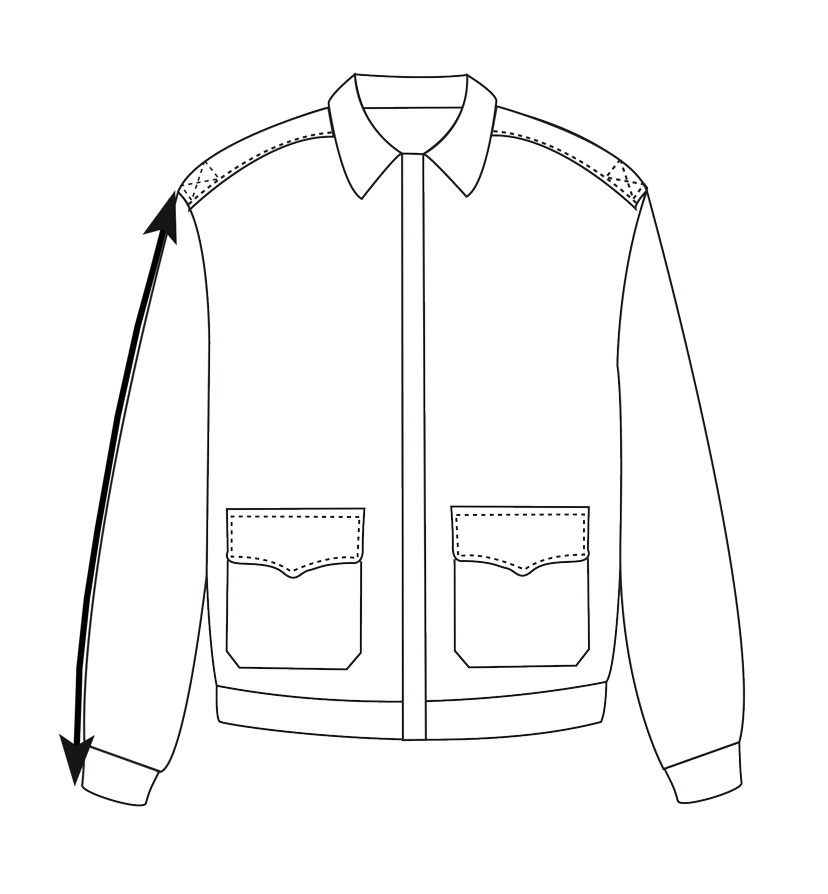 SLEEVE
Lay the jacket on its back. Measure along the outer edge of the sleeve, to the end of the knitted cuff. Make sure to measure along the outer curve of the sleeve, from where the sleeve meets the shoulder, all the way to the end of the cuff.
Turn your jacket over and flatten it on the surface making sure it's not folding anywhere. Place your tape from one armpit to the other making sure it's straight.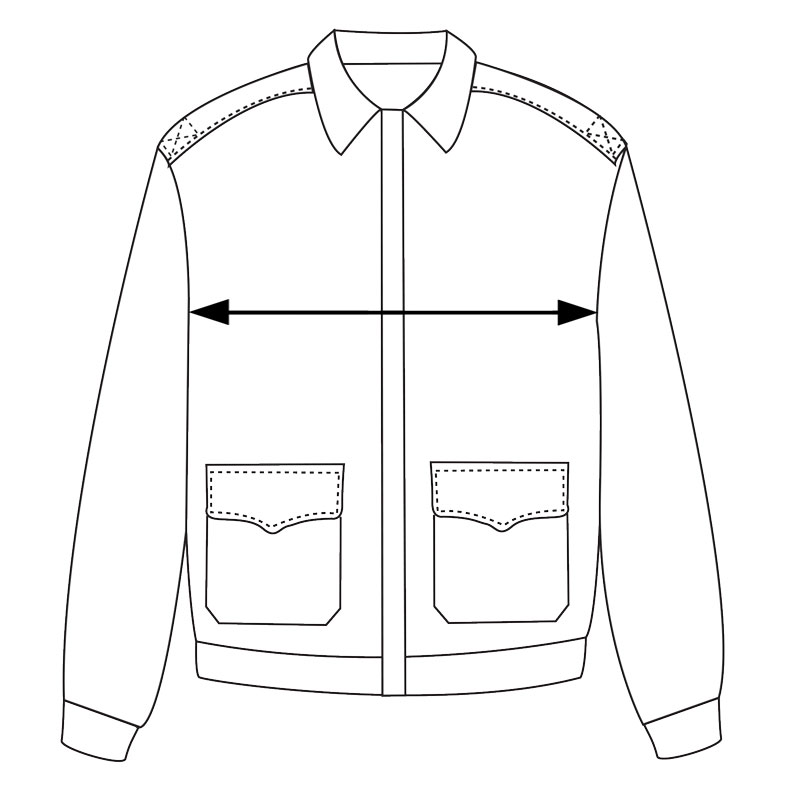 SLIM OR RELAXED FIT
These jackets were designed for young men in their prime. So although a slim fit might appear flattering, it may not be the most comfortable.
In most cases we would recommend to size one-up from your regular size (if your chest measurement is 40" for example, then you would wear a size 42" for a classic, yet comfortable WWII fit).
For a more easy, relaxed fit, we would recommend adding 10cm to your regular chest size. This would enable you to manoeuvre with less restriction.