Sunghyun Lee
@l.l.wood
Lee is manager of the Japanese Waiper's Zozo store and is an avid lover of vintage and classic clothing. Today, he will be telling us more about himself and his passion.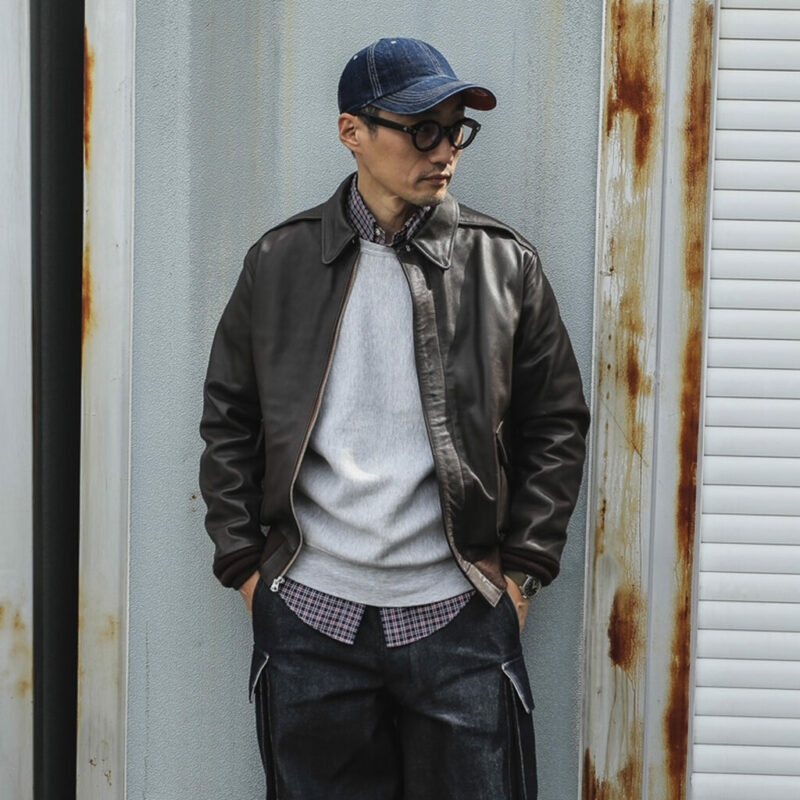 Can you tell us more about yourself?
My name is Lee, and I double as both the manager and model of Waiper's Zozo Town store. I live in Fukuoka, Japan. My hobbies include collecting vintage pieces of clothing and motorcycling. I am a very huge fan of collecting classic or vintage designs.


Tell us about your style and where you find your inspiration?
I like to learn about the history of vintage garments, as they form a big part of why I love vintage and classic clothing in the first place.
Vintage and classic clothing has morphed from a mere hobby into a real lifestyle for me. I like how the style defines and inspires me. I like the distinct way it sets me apart in an alluring way. AVI LEATHER are my go-to brand for my preferred American casual vintage clothing. My style and love for vintage and classic clothing isn't specifically motivated by any single person, but rather, by various icons and classics in the past.



How do you use social media?
I first started using social media like most people; posting amazing pictures of myself and my style. Eventually, I noticed I could create my own personal and public catalogue of my lifestyle. Today, I mainly use social media to keep an open record of my style and love for classic and vintage clothing.
Most of my uploads are of my casual outfits. I typically post a blend of American casual, military and work styles on my social media profiles. For some great vintage clothing inspiration, I recommend following @alessandrosquarzi on Instagram.
What must you experience in the city where you live?
I definitely recommend visiting Itoshima in Fukuoka. If you love great natural scenery such as breathtaking waterfalls, mountain peaks and lush beaches, then you should go to Itoshima.
Japan is also home to several great dishes, and I recommend trying out as many as possible. However, I would specifically advise you to eat two of my favorites, Yakitori and Ramen.