Description
WHY GOATSKIN?
Goatskin is a tough hide. It has a pebble-like and coarse grain. As strong as it may be, goatskin is still incredibly flexible and has a minimal break-in time. Goatskin leather is comfortable, tough, lightweight, supple and water-resistant.
The skins are dyed, oiled and coated with wax. The result is a flexible goatskin designed to break in and mold very quickly to the body.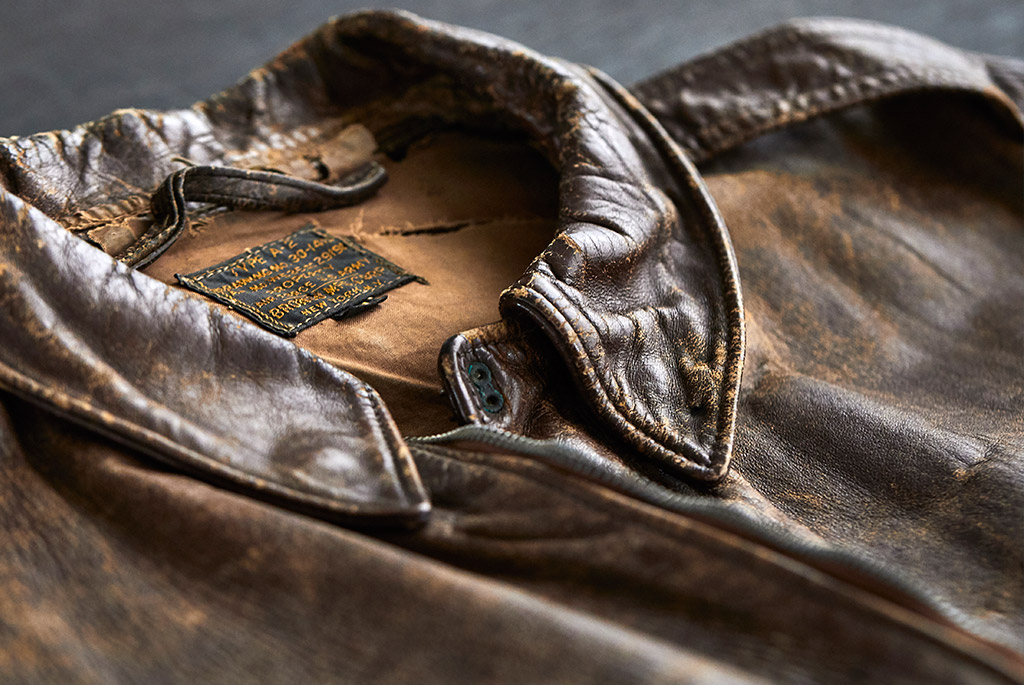 The Bronco A2 Jacket History
A true WW2 classic! The "Bronco" A-2 jacket found itself in all theatres of combat during World War 2. The contract is a favorite among both collectors and jacket enthusiasts alike, not only because a number of well preserved originals can still be found today, and the exploits of the pilots who wore them recounted, but also due to some distinguishing characteristics; the bevelled pocket corners, the slightly wider sleeves ends, the sharp profile with square shoulders.
So, when we wanted to add to our line of genuine military flight jackets, our choice to reproduce the "Bronco", was an easy one. Originally manufactured by New York-based Bronco MFG. Corp, our "Bronco", is a faithful reproduction of an original "Bronco" contract W535-AC-29191, that we sourced and studied. We copied the pattern, carefully taking note of the details, to be sure our jacket was as close to an original "Bronco" A-2 flight jacket as possible.