Description
WHY GOATSKIN?
Goatskin is a tough hide. It has a pebble-like and coarse grain. As strong as it may be, goatskin is still incredibly flexible and has a minimal break-in time. Goatskin leather is comfortable, tough, lightweight, supple and water-resistant.
The skins are dyed, oiled and coated with wax. The result is a flexible goatskin designed to break in and mold very quickly to the body.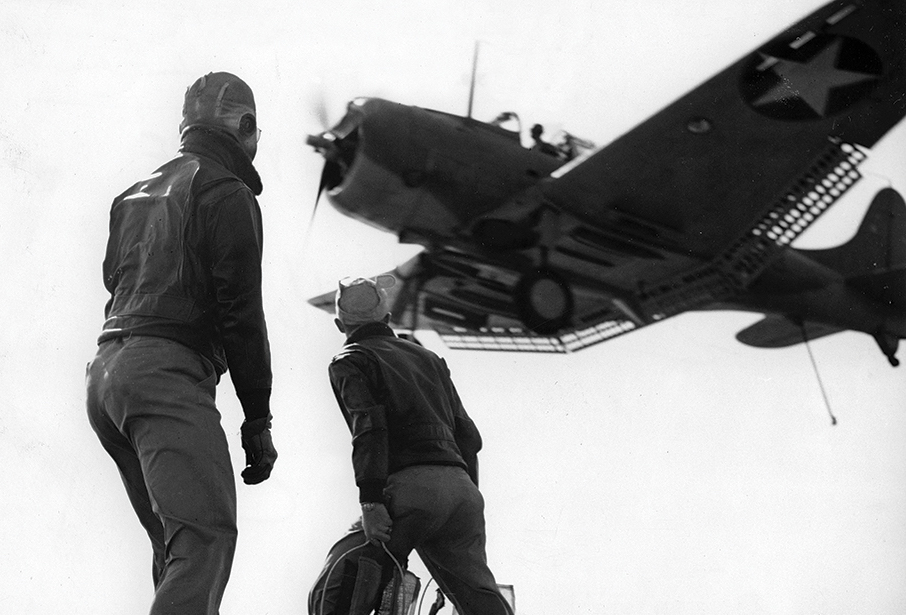 The M422A flight jacket
Blazing their way across the Pacific, the USN and USMC aircrews needed a comfortable and functional flight jacket to wear, both in the cockpit and on the windy carrier decks. The classic fur-collared, goatskin M422A flight jacket fit the bill. The M422A leather jacket became standard issue to USN and USMC aircrews throughout WW2. It was such a popular and practical design, that with only slight evolutions, continues to be issued today, as the iconic G-1 of 'Top Gun' fame. Read more about the differences between the M422A and the G1 jacket right here.
Easily confused with its predecessor, the M-422, the M-422A had the addition of the pencil slot in the left pocket (hence the added A designation). Just like other flight jackets of the time, each M422A jacket maker had their own particular nuances, adding to the variances in the contracts. We have modelled our jacket on an original WW2 Gordon & Ferguson M422A jacket in our collection. We studied our jacket carefully, copied the pattern and replicated all the important details. Some distinguishing characteristics of the G&F, is its wider pencil slot pocket and its salmon red lining. Gordon & Ferguson had one of the largest contracts for for Naval flight gear in WW2. A number of originals can still be found in private collections today.